The Unite Youth Event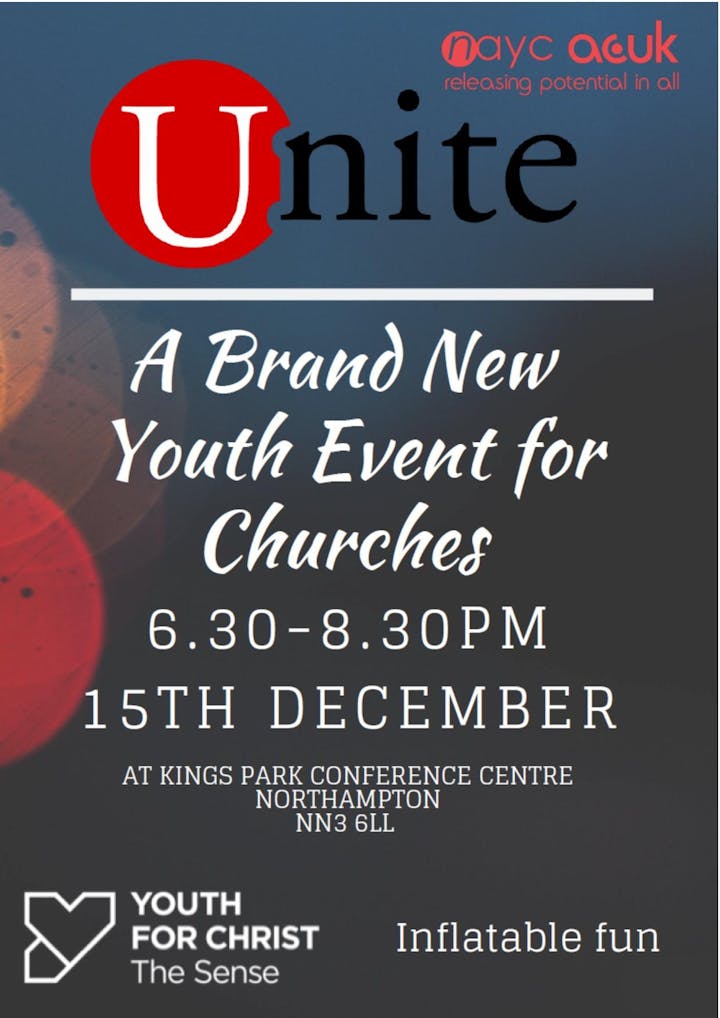 NAYC are launching a NEW worship experience for young people and youth leaders across Northamptonshire.
Everyone is invited to join us for Unite
Unite is a FREE event for church youth to come together for lively Worship, making new Friends and enjoying a lot of Fun.
Activities include Inflatables, a Surf challenge and Sumo fun.
This is a fantastic opportunity to meet up with other young people and connect with other churches.
Music and worship is provided by 'The Sense' who are YFC's accomplished touring Band.
A Leaders lounge is available for group Leaders and Drivers
Come and join us for this exciting new event
Doors Open at 18:30
Event ends 20:30